To get to the heart of a more personal approach to loneliness, we asked more than 1,500 adults over the age of 40 – the majority over 65 – about their views on loneliness and what they were doing to prevent or alleviate it.
These responses are presented in our new report 'Listening to You' which will be used to inform the upcoming projects of the Campaign, and the results will also be used to measure the success of future work.
We would like to thank the people who took time to share their thoughts and experiences with us. This report gives voice to some of the people who we are here to work with.
Listening to You the baseline report from the Campaign to End Loneliness
-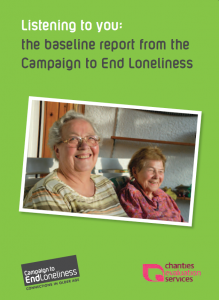 -
We have produced 3 postcards to accompany this report which focus on some of the main messages or findings from the survey results.
They can be used to raise awareness about the Campaign or encourage individuals to discuss the issue of loneliness.

For hard copies of the postcards, please contact us via email or call on 020 7012 1409.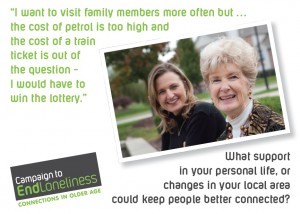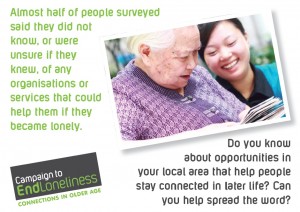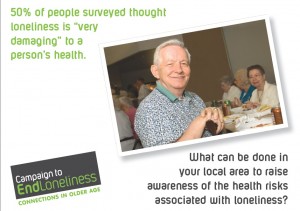 [Download not found]